Capo ACE 1 Capo Racing 1/10 Professional Rock Crawler 4WD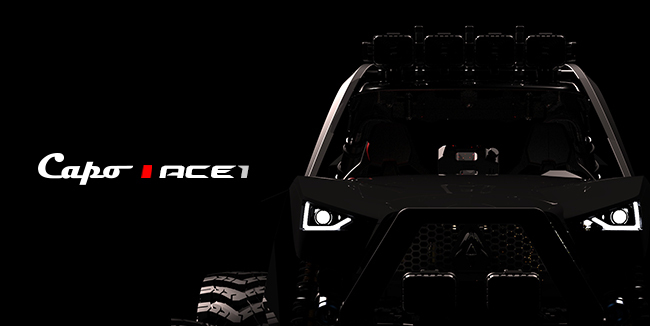 Width: 308MM
Height: 264MM
Wheelbase: 379MM
Tread: 308MM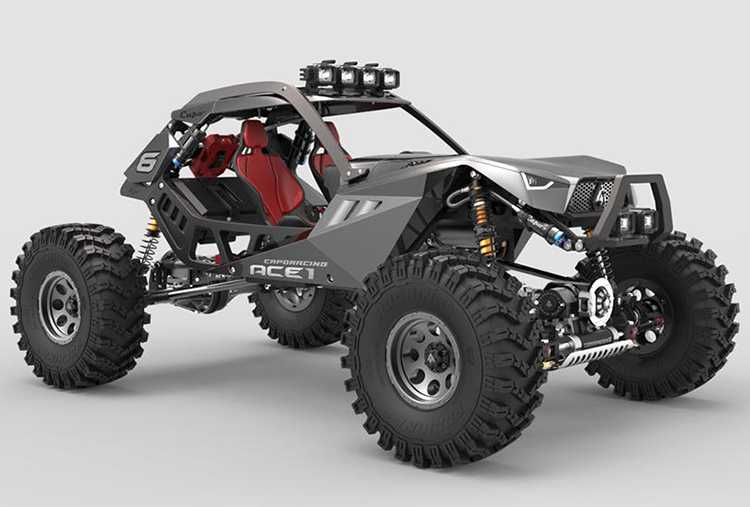 Capo ACE1 use new scale of 1:10 shows the different thinking, the rough structure combines the beauty of mathematics and physics.
It takes us a whole year to think about how to create a new surprise, to satisfy who is eager to release their control of the wisdom in the rock mud, when others are focusing on the exterior modifying details for RC Crawler. Then, ACE1 comes out.
The appearance and performance designing of ACE1 makes the maximum fusion,more conceptual modeling elements will be implanted in a simple crawler.
Upper and lower integralabnormal bearing beam collocation withe ABS car independent body shell, rich details of cab and the racing seat building up by up to thirteen sets of combination of exterior panels, creates a perfect personality modification board.
Innovative LED patch lighting system,unique daytime running lights, simply control by channel 4 when remote control, achieve the switch of head lights and the day lights, meanwhile the throttle, steering, braking, reversing lights linkage function.
2 Speed gear-box setting, equipped with 2.8 mm steel ball innovative gear structure and metal gear group, , supports 1/28,1/8.2 gear switch, when in traditional crawling mode, adapt to the slow mud ground and other integrated road conditions brought about by the real driving experience.
The standard suspension Aluminum Alloy split the height adjustable damper, which is the best respect to the rocks. New technology of "Ring" adjusting knob, in charge of upper and under spring pressure adjusting. 4LINK metal tension bar, supports more space for car revising.
Brand new Commander2 steering system brings us to new generation of front servo axle. The appearance of the hydraulic steering to allow the vehicle to restore the true driving, self steering wheel linkage. The laughing can not stop our determination to overcome all the difficulties, maturity and stability performance will replace all advertised
The metal axle, shaft drive, tension bar and suspension in the central disc brake, helping to raise the trafficability characteristic. ROCK BUGGY modification style, represents the delicate driving arts in the real environment.
12 mm connector of hub adapter, adapt to the general market on the wheel and tire modification, 304 stainless steel fasteners in the shell to reduce the corrosion damage caused by poor sit
This is it! The Capo ACE1 with new life, he's waiting for you to wake up his soul.