Options are available separately.
All colored trucks are reference only.
Kit comes in WHITE prime coated.
Many Options are available, see the pictures in the below.
LED lights, Sound Module, Winch, Stinger Bumper, Lift and etc.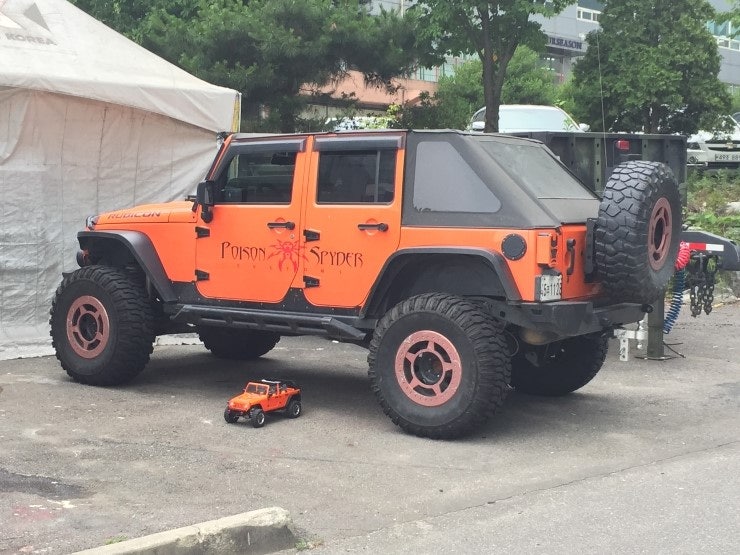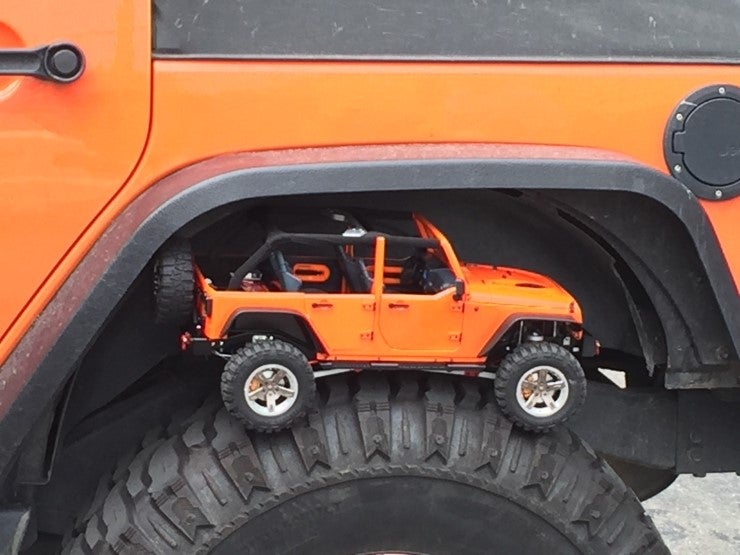 New product and ready to ship!!!

Kit only for sale.

All painted trucks are reference only!!

Kit comes in WHITE prime coated.

Full Metal JK Chassis Unassembled Kit, assembled car is reference only!!

Aluminum body panels are prime coated in white color.

Accessories in the pictures are not included.

The following items are not included;

540 class motor (45T or above) × 1

120A ESC × 1

6 channels remote control and receiver × 1

18kg+ standard servo for steering function × 1

Standard servo provide differential function × 1

9g mini metal gear servos × 4

11.1V 3S lithium battery & Charger × 1

15cm Servo Y cable × 1

30cm servo extension cord × 2

Decoration Options:

Lighting and sound system

Product Specifications:

Length: 602mm including the spare tire

Width: 248mm

Wheelbase: 475mm

Height: 249mm

Packing size: 700 × 350 × 200mm

Package weight: 9KG

Capo CD 15823 1/8 Scale 4x4 Pickup 3 Speed Transmisson

Full Metal JK Chassis Unassembled Kit, assembled car is reference only!!

823, car design and art of the perfect miniature model integration, industry pioneered the use of an almost entirely made of metal material 1/8 scale buggy climbing remote control model. An almost real sense, since you can control everything just by finger desire for off-road, another new creation, once again, Capo achievements you with our dreams.

Richer details of the design, creating greater DIY space.

Die-casting and stamping process using all-aluminum body, the ultimate lightweight metal to break the traditional model for the performance limitations of the kinetic energy, it is no longer only live in a glass box pet, remote control model, appearance and higher Compatible performance is very important Capo design a ring. Decomposable independent housing assembly, you can use several times higher than the model car paint metallic paint spraying, bringing more depth protection in harsh environments manipulation.

Cleaning, maintenance, replacement parts can be divided into the body, will soon make maintenance quick and easy.

Capo vehicle drive system is the most advanced in the industry at present, one of the design, a 540 class motor as a power source, 3S 11.1V lithium polymer high voltage power supply. Twill metal gears gearbox to achieve 3 speed transmission switching, transfer case 4WD with 2WD turn timeshare conversion feature in the true sense. Power transfer case output shaft carries a central disc auxiliary brake device, can act on the ramp even cornering auxiliary pumping drift, add more cross-country fun. Simulate the real engine of the vehicle exterior, engine pulley connected to the circuit can be synchronized to work after upgrade components also increase the power recovery function.